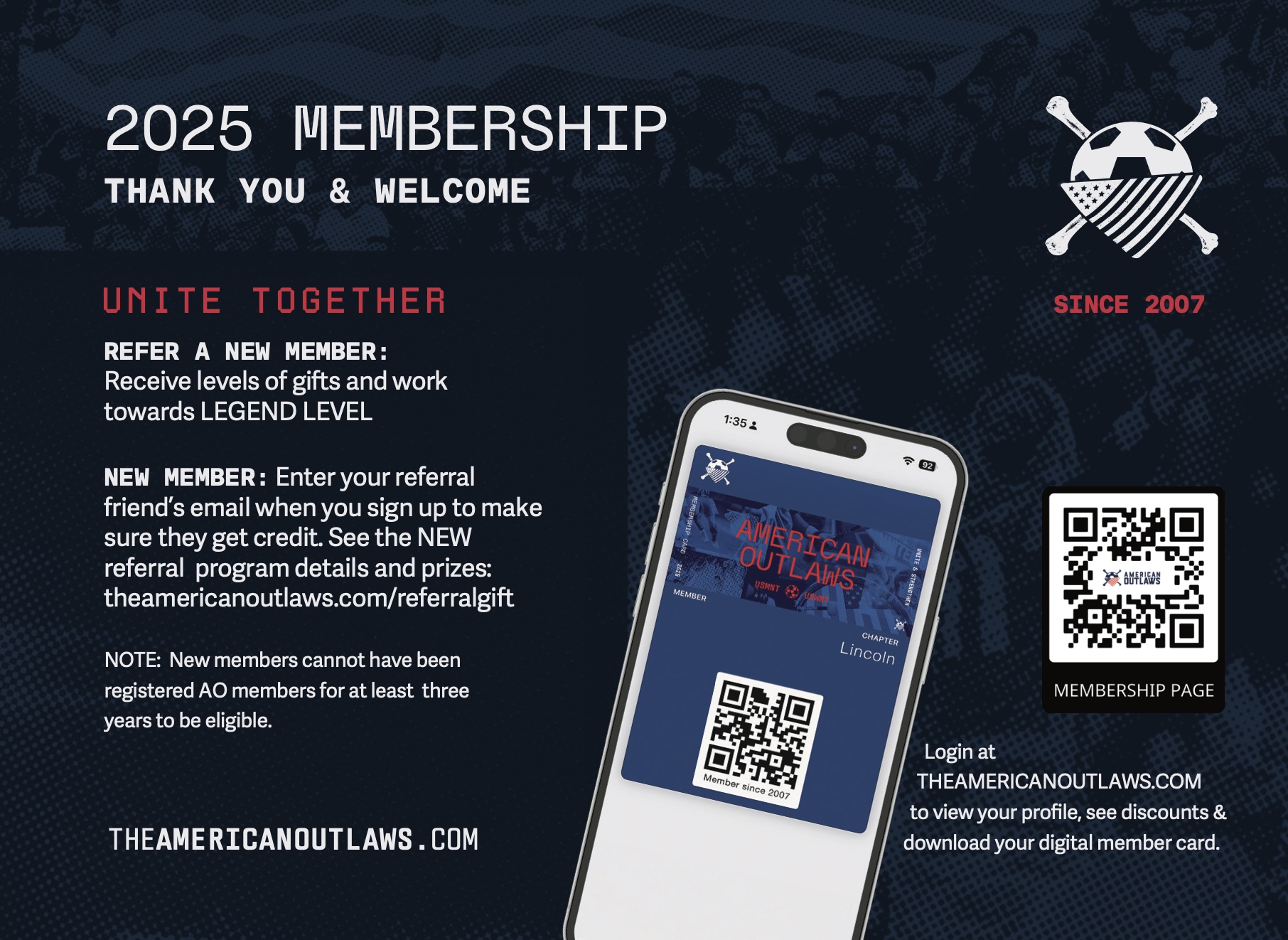 One Year Membership ($30 + shipping)
Join the greatest soccer community in America.
One year membership includes an official American Outlaw supporters t-shirt (with a new design each year), a new member welcome kit, and tons of other benefits.
Memberships are automatically renewed every year on the day that you subscribed, unless you choose to opt-out.
Join American Outlaws
All your member benefits
Benefits
Access and discounts on tickets to the supporters section of each U.S. Soccer game
Your Digital Membership Card for your mobile wallet
Membership benefits at events such as tailgates, viewing parties, etc.
Special promotions only for AO Members
First or exclusive access to AO events & travel packages
Free gifts from our partners (varies based on event)
Support your local chapter
$5 of your membership goes to your local official chapter
Voting rights for local chapters
Merchandise
Travel
Flight Discounts from United Airlines to any U.S. Soccer game
AO and Parking Spot Airport Parking Savings Program
AO Hotel Deals for U.S. hotels (varies each event)