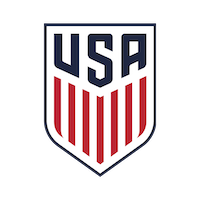 Nashville, TN
USMNT vs Ghana
October 18, 2023
·
12:30 AM
AO Night Before:
TailGate Brewery Music Row (AO Nashville's home bar)
1538 Demonbreun St, Nashville, TN 37203
6:00pm CT - 10:00pm CT
All ages welcome
Come meet AO's from the AO Nashville chapter as well as across the US!
AO Pre-game:
Location information is coming soon!


3:00pm CT - 6:30pm CT
All ages welcome
March leaves from the pre-game lot around 6:15pm CT, get there early to organize and get pumped up!
How to Watch:
Universo, Peacock


Tickets:
Member Price: $57.50 (plus fees)
Section: 107, 108, 109
Seating: Assigned
Ticket type: Electronic
Deadline: First-come, first-served
Click on the link in the side bar -->


Hotel Information:
Geodis Park
501 Benton Ave, Nashville, TN 37203