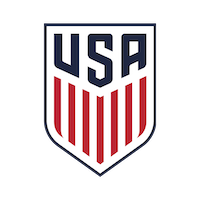 USMNT vs Germany
Friendly
East Hartford, CT
USMNT vs Germany
October 14, 2023
·
7:00 PM
AO Night Before:
Vaughan's Public House (AO Hartford's home bar)
59 Pratt St, Hartford, CT 06103
6:00pm CT - 10:00pm CT
All ages welcome
Come meet AO's from the AO Hartford chapter as well as across the US!
AO Pre-game:
Location information coming soon. 


10:00am ET - 2:00pm ET
All ages welcome
March leaves from the pre-game lot around 1:45pm ET, get there early to organize and get pumped up!
How to Watch:
Telemundo, Peacock


Tickets: SOLD OUT
Member Price: $71.50 (plus fees)
Section: 111
Seating: Assigned
Ticket type: Electronic
Deadine: First-come, first-served


Check the AO Resale link for ticket options (these are not guaranteed to be in the AO section).
Hotel Information: 
Pratt & Whitney Stadium
615 Silver Ln, East Hartford, CT 06118