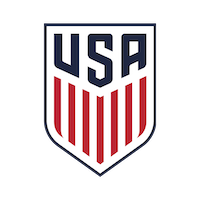 USMNT vs Mexico
CONCACAF Nations League Semifinal
Las Vegas, NV
Night Before Event:
Hennessey's Tavern, 425 E Fremont St #110, Las Vegas, NV 89101
6:00pm PT - 11:00pm PT


Garage Boys (rock/80s cover band) - 8:00pm PT
Back room set up with bar games and merch tables where you can also becoming a member.
Meet U.S. fans from the Las Vegas area and around the country.
Getting there: RTC bus route DEUCE from Fremont Street to Mandalay is $5 for 24hrs. (Download the app, choose resident route.) It's a 45min to 1hr ride depending on traffic.
Pre-game Event:
Location:  Allegiant Stadium - Lot B
Time: 2:00pm PT - 6:00pm PT
Food: Tacos & Bacon-wrapped Hot dogs!
Suggested donation: $5 (
Click here to send on Venmo
)
Facebook Event:
https://www.facebook.com/events/630553695304863
Parking:
1. Download app from links above
2. Select Allegiant Stadium 
3. Select Lot B to purchase
Tickets:  Sold Out
Tickets for the AO section are sold out, if you would like to purchase around the AO Section we are in Section 101. If you purchased tickets and can't go, please post them to the Facebook
Pre-game Event
. If you don't have Facebook reach out via the
Contact Form
(above) and we can help connect you with those looking, or you

AO Supporter Section
Location: Allegiant Stadium, Las Vegas, NV
Time: 10:00 PM ET/7:00pm PT
Member Price: $70 plus fees ($99.62 (including the fees))
Section: 101
Seating: Assigned
Ticket type: Electronic
Deadline: First-come, first-served
AO Hotel Block:
How to Watch: 
Allegiant Stadium
3333 Al Davis Way, Las Vegas, NV 89118
AO Watch
If you're in the stadium and see or hear someone violating our code of conduct or making you feel unsafe, give us a text or call at:
475-222-5526
.
Chants
Join us in the stands and chant and sing with us! If you don't know all the words, have no fear-
a chant guide
is here!